play.nightshadepixelmon.com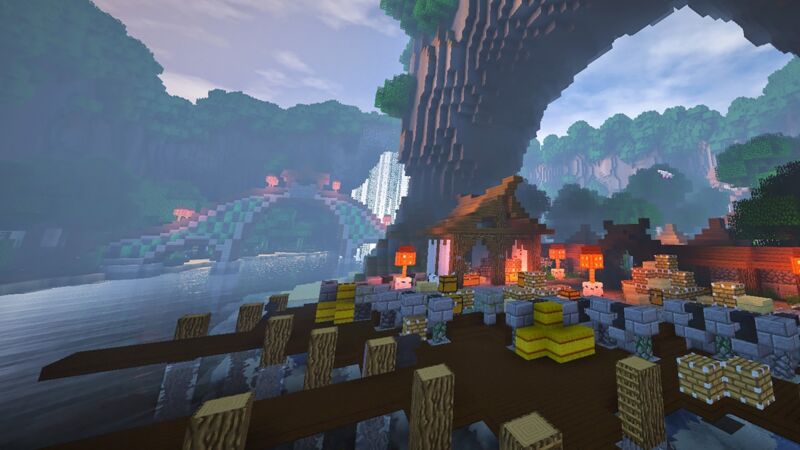 About Us:
Nightshade Pixelmon is a survival Pixelmon server that is just being launched. We have a fantastic group of staffers that are willing to help you and a wide open map for you to explore with tons of fun features awaiting you to use!
Gameplay:
We are survival (Not adventure) so you can start by building your own house. Then your own city. Then your own region! We encourage and support great towns and will reward our players for bringing our community closer through beautiful builds however being a great builder is not necessary to enjoy our server! If you decide to work towards building a town, members of our experience team will assist you along the way and truly make your experience on our server unlike any other!
Custom Plugins:
Nightshade uses a fantastic combination of custom plugins that allow for a unique and fun atmosphere. Some of these plugins are ResearchBreakthrough (Quests), PixelmonMMO (McMMO tailored to our Pixelmon experience), and a custom version of PokeStops (Just like in Pokemon Go!). We are always looking for fun ideas to invest in and are always open to future suggestions!
Teams:
We use PokeTeams to organize our teams. We currently have three teams - Team Rocket, Team Magma, and Team Aqua that we base our events, tournaments and challenges on! These are lead by representatives from our staff in order to create a fair and fun experience for our players while we all embark on our Team Adventures.
---
Come by and check us out.
Discord: https://discord.nightshadepixelmon.com
Website: https://nightshadepixelmon.com
Server IP: play.nightshadepixelmon.com