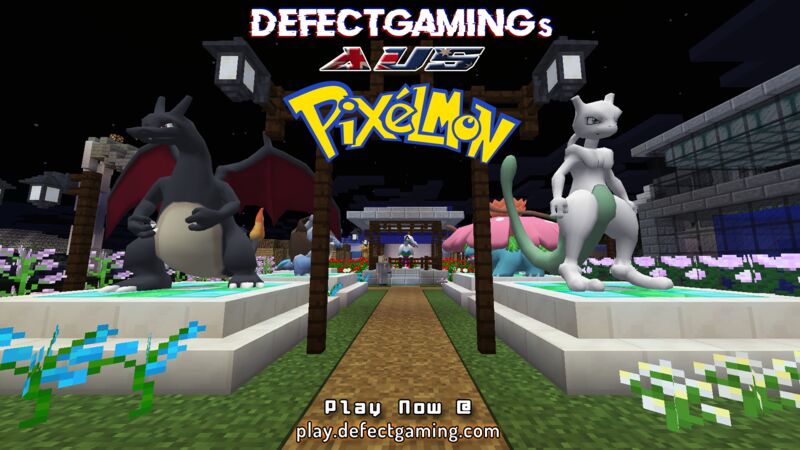 DefectGaming | Aus Hosted & Owned | Pixelmon v8.3.0
● IP: play.defectgaming.com
● Discord: https://discord.gg/Rw5qxNqfBT
● Website: https://defectgaming.com
Features:
● F2P Ranks - Ability to play the entire game without a Paywall.

● PokeDex Rewards every 5% - Claim Crate Keys each Tier.

● Custom Raid Dens - Custom Built Raid Dens - Build your own!

● Voting Rewards - Milestone Rewards, Streak Rewards & Vote Points for Redemption of extra rewards.

● Daily Kits - Claim your Daily Kits, to give you a little head start.

● EV Training - Max out your EV Levels at /evtraining

● Mature Staff & Chill Server

● /wt - Trade any Pokemon for a Random Pokemon in the Pool

● /gts - Trade/Auction Items or Pokemon with Other Players

● /hunt - Get Boosted IVs and Cool rewards for catching a Hunted Pokemon.

● /claim - Protect and Claim your land easily - /trust <playerName> to trust a friend.

● /duel - Duel your Friends or Rivals to see who is the better Trainer.

● NPC Gyms + Badges - Verse NPC Trainers for Great EXP, Rewards and Badges.

● Player Gyms (Some Built, Some in Progress) - Build your own!

● Events and Tournaments.
Server Features:
Utilizing Ryzen 9 5950x CPU
12GB DDR4 RAM
Hourly Backups to premium data server
Great Connection anywhere in Australia and surrounding Countries
~99% Server Up-Time
Required Mods to Join:
Pixelmon Reforged 8.3.0
Biomes O' Plenty 7.0.1.2444
Natures Compass 1.8.5
Optional:
JourneyMap 5.7.1 - For a Minimap and Large Map
There are no reviews for this server yet, you can be the first!