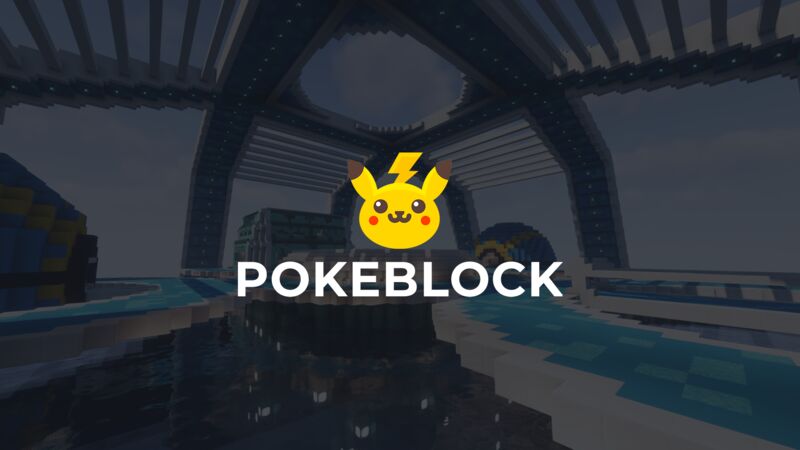 Pokeblock
8 Custom gyms for you to take on
Challenging Elite Four
Community Events
Grief Prevention
1.16.5 Supported
Custom Modpack with extra mods, performance improvements, and quality-of-life additions
Quests with free rewards and long-term challenges to take on
Free daily vote rewards
Wondertrade
Support tickets to contact the staff if you need help
Active and friendly community
Modpack download (Needed To Join The Server): https://www.curseforge.com/minecraft/modpacks/pokeblock-reforged
Discord Server: https://kineticnetwork.net/discord
Welcome To Pokeblock
Pokeblock is a pixelmon server based on the 1.16.5 update. It comes with its own custom modpack, that adds extra mods into the game, to spice up the gameplay, added some extra decoration mods, add more to pixelmon, and include performance improvements and quality of life changes. Using our own custom modpack, allows us to offer our players the best possible version of Pixelmon with no limitations.
Events and Updates
Pokeblock is always updating, with new features and community-suggested ideas. We want Pokeblock to feel like a server you can put a lot of time into, so we want there always to be something new to check out. Pokeblock also has regular events, giving players the chance to earn extra rewards and ranks.
Quests
The Pokeblock server comes with a huge range of quests and challenges for you to take on. Some of them are small with the idea of you learning the server, others are more long term giving players a goal to hit. Quest comes with free rewards and even ranks for the server.
Gyms - A Challenge
Lots of pixelmon servers have their gyms set a little too easy for us. We've built ours to give the player a bit of a challenge. With currently 8 gyms for you to take on.
The server also features an elite four and a battle tower.
Active Staff
Pokeblock has an active staff team, with a support ticket system on our Discord. Meaning no matter your question, or issue, support is always there to help.
Join Our Server
Like the sound of that, join our server by downloading the Pokeblock Reforged pack on Curse Forge.