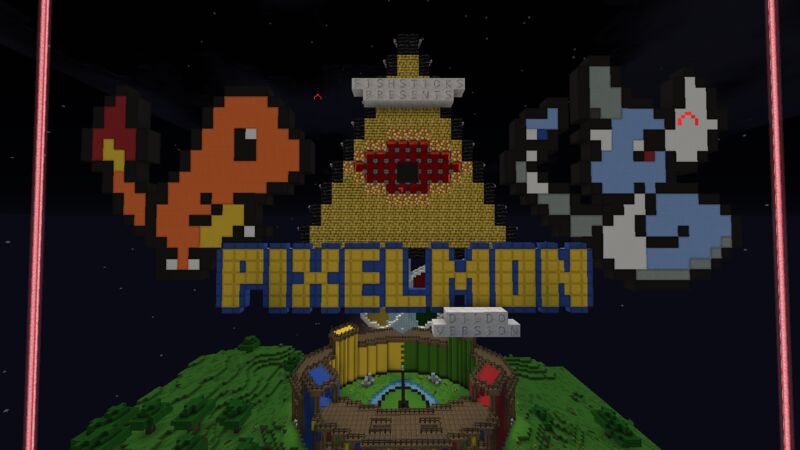 Pixel Heaven Presents:
A fun, mature targeted server with relaxed rules and staff to give everyone a enjoyable and fun time without the fear of having to be annoyed by little rules and regulations. It's a server that is made by players for players. We want it to be a great time for all and to make it not pay to win.
We do so many events with amazing prizes! not to mention our cheap donation store! Our monthly give away always leaves players with jaw drooling prizes weather it be a super loot kit, lots of crate keys or something else that is usually loved. We try our best to make our prizes as versatile and fair-spread among our community so that all are winners.
---
Server requires this modpack to play: "pixelmon legends version" on Technic Launcher
We are building our platform of servers as we go along! Eventually, we will host many servers so there is a great versatile experiences for us all to enjoy! We currently have Minigames, Skyblocks, Prison and Pixelmon Champions and Pixelmon Vanilla!
We'd like to add that our legendary spawn rates and nice and common. They can reach up to 8 times a day if lucky! So they are always coming and going. Our shiny rates are not altered. We have our own unique warps and a VERY tidy chat system. So spamming broadcasts, simple tags and colours!
---
We have a neat starter kit for when you join on our Pixelmon servers!
Free Gear when You sign Up On Our Site: Pixelmon
-Free member rank (daily kit, set 2 homes)
-2 free random shiny pokemon
-1k claim blocks
-10k $$$
From here, you start your new journey!
We have more servers coming soon!!! Be sure to watch out!
Our pleassure,
Pixel Heaven Staff Team
<3
There are no reviews for this server yet, you can be the first!