Back to List
SquirtleSquadMC ● #1 Pixelmon Server ● Network ●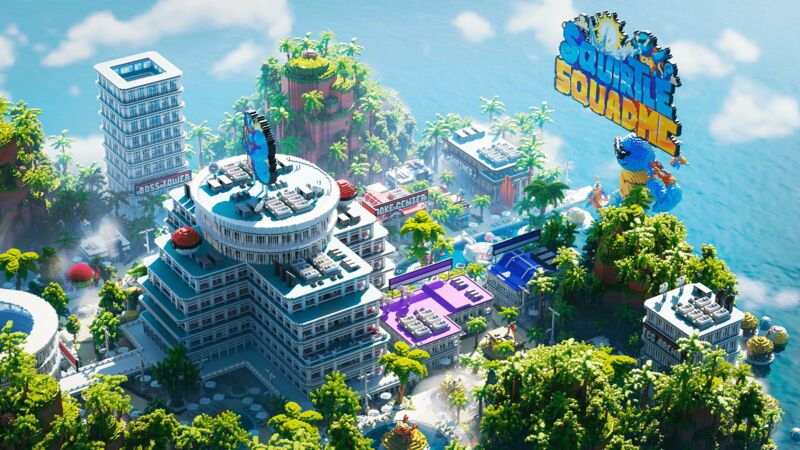 Welcome to SquirtleSquadMC!
Our server is always running the latest Pixelmon Reforged Version! (adds over 900 Pokemon)
Pixelmon runs on MINECRAFT 1.16.5!
For the highest quality experience for Skyblock or Survival, we recommend MINECRAFT 1.19.2! (You can still play them on 1.16.5)
What do we offer?
SquirtleSquadMC was made to provide players a tight-knit, supportive community with constant strives into bettering player experiences and pushing the limits of everything there is to offer in the Pixelmon world and beyond! With a highly dedicated and attentive staff, it is our goal to provide the best possible support and assistance for any player that joins our community!
To match our goal of providing the best content enhancement, we offer players Poke Boss Raids, PokeHunt, PokeBuilder, Custom Quests and Starters, and so much more! You're missing out on your best Pokemon experience the longer you wait!
Not feeling Pixelmon? We've expanded into a HUB now! We now offer an Enhanced Survival Server and Skyblock server! Complete with over 70+ gameplay-enhancing plugins on both servers that are packed with rewards, you'll find yourself immersed in progressive quests, grinding skills, and competing with players for the top spots on the leaderboard! Your new adventure is only a click away!
Are you a builder, wanting a dedicated server just to test the limits of your skills and your artistic abilities? Say no more! We also host a Builder's server, similar to Builder's Refuge, completely free with multiple tools and plugins to allow creative players to create to their heart's content, including World Edit and Voxel! Join on any version of Minecraft, and become the architect you were born to be!
Server Information!
Modpack: https://www.technicpack.net/modpack/pixelmon-reforged.1150447
Server IP: play.squirtlesquadmc.com
Discord: https://discord.gg/jSQf3zZxfN
Website: https://www.squirtlesquadmc.com
How do I download Pixelmon?
Technic: https://www.technicpack.net/modpack/pixelmon-reforged.1150447
Curse/Twitch: https://www.curseforge.com/minecraft/modpacks/the-pixelmon-modpack
AtLauncher: https://atlauncher.com/pack/PixelmonMod
Direct Download: https://www.reforged.gg/